BMW E34 is now Youngtimer. The limousine, still able to enjoy its style and slightly sportier jam. Such a characteristic suggests putting the car on a coilover suspension. A good solution is the MTSGWBM14 set.
The design of the E34 suspension is based on a shock absorber integrated with the car's trailing arm.  Replacing a sports suspension requires cutting the trailing arm from a standard shock absorber and welding a threaded strut to it, similar to the BMW E30. The MTSGWBM14 kit is delivered to the customer with a proper manual.
Camber plates included
The sturdy bracket holds the threaded strut firmly, covered, of course, with a double layer of golden zinc. The Eibach spring is responsible for comfort. Everything is locked with camber top mount. YES, the MTSGWBM14 set is delivered to the client with a camber and allows adjusting not only the height but also the angle of the wheel position relative to the wheel arch.
Elements of the rear axle are solutions already known from the front, i.e. a massive threaded strut, the colour of which reveals good protection against corrosion. Remaining with the colours, the whole, of course, was dominated by red, covering the spring, of course with the Eibach logo.
Another common thing both for front and rear axle is hexaCOIL spring perch. It works well in MTSGWBM14 set, making height adjustment a lot easier.
Such a composed set makes that the quite old and relatively heavy car drives superbly efficiently.
Summary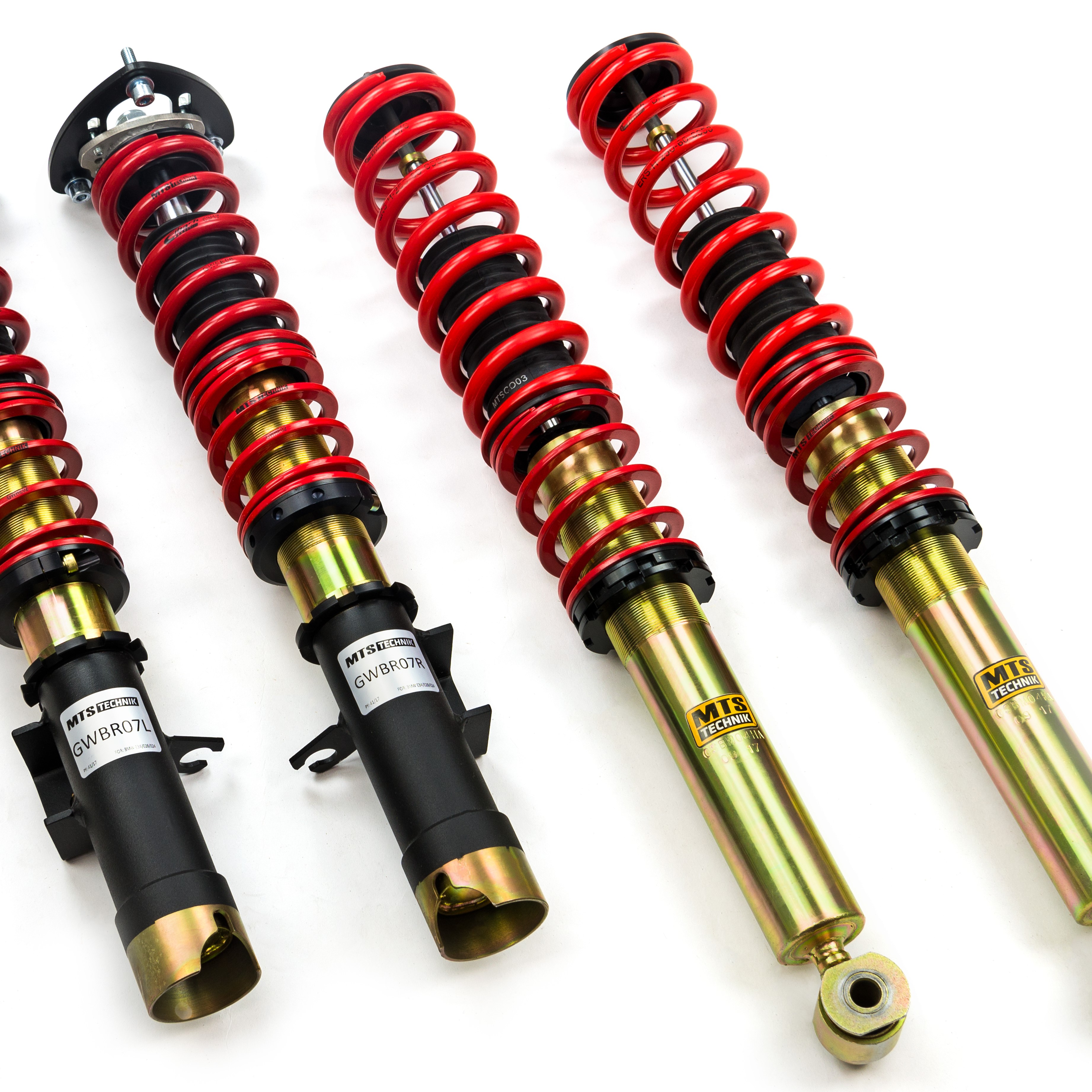 Article Name
BMW E34 coilover set - MTSGWBM14
Description
A detailed description of BMW E34 coilover suspension
Author
Publisher Name
Publisher Logo