When we exhibited at the Essen Motor Show, most of the visitors were shocked when we told them that MTS Technik has been on the market for 15 years. And that's the truth. 15 years have passed since the shared passion turned into an idea for a new brand of sport suspensions.
The beginnings of MTS Technik
MTS Technik suspensions are created by enthusiasts for enthusiasts. This motto shows the direction in which we are heading. And the beginnings were not easy. 15 years in the tuning industry is an eternity. Over the past several years, trends have changed several times. Styles have evolved from incredible body conversions to the subdued OEM+ style. However, no matter what the stylistic vision of the car owner was, the lowering was always at the top of the list of the things to do with the car. It was the high demand for bringing cars closer to the ground that gave rise to the creation of MTS Technik.
MTS Technik today
Demand for sports suspension is still well. MTS Technik, as a manufacturer of this type of components, tries to meet the widest requirements. Those who care only about a subtle lowering can take advantage of our extremely wide range of lowering springs. Of course, we have coilover suspensions for those looking for comprehensive solutions. Products that are constantly evolving to give users the greatest satisfaction from their choice. Equipping our coils with Eibach springs is not just a momentary novelty. Knowing the reputation of this manufacturer, we strive to make for us springs for each of the coilover sets in our offer.
Our technical department designed the hexaCOIL nut. An innovative solution that improves the comfort of using coilover suspensions every day. Improved corrosion protection has also become a standard.
Camber plates are the latest and warmly accepted product group. The range of car models for which we offer this solution will also be constantly expanded. We listen to your queries and consult them with the production department. Many of them will be finalized in the form of a ready-made camber set.
We do all this for you, for the enthusiasts. From the beginning, we have been associated with Polish Pomerania region. All concepts, works and test assemblies take place at our headquarters in Gdynia. Our team consists of specialists in their fields. We work hard every day, answering all your questions. The design department creates subsequent sets from an idea, through a virtual 3d model, to road tests on a car. Warehouse employees, in turn, grow up every day so that each order from a given day can hit the road to a satisfied customer. There are more and more orders. As you know, we've been operating for a long time not only on the Polish market. We are gradually opening ourselves to new countries. Our products already reach almost every country in the European Union. Now that we have already been verified by TUV as a manufacturer of sports suspensions, our expansion will also expand to the demanding German market.
The year 2019 is coming to an end. For us it was an extremely interesting and busy year. Several new items on offer. Expanding the team by additional specialists. And finally the Essen Motor Show…  The largest tuning fair in Europe was the perfect culmination of this year. Thousands of visitors came to our stand and we gladly talked to them. Who did not have time to talk to us had the opportunity to learn something about us watching the movie that we played throughout the duration of the fair. A video from our headquarters showing step by step what an ordinary working day looks like with us in Gdynia. Today we want to show him to all those who have not met us in Essen. We invite you for a small tour of our company.
Summary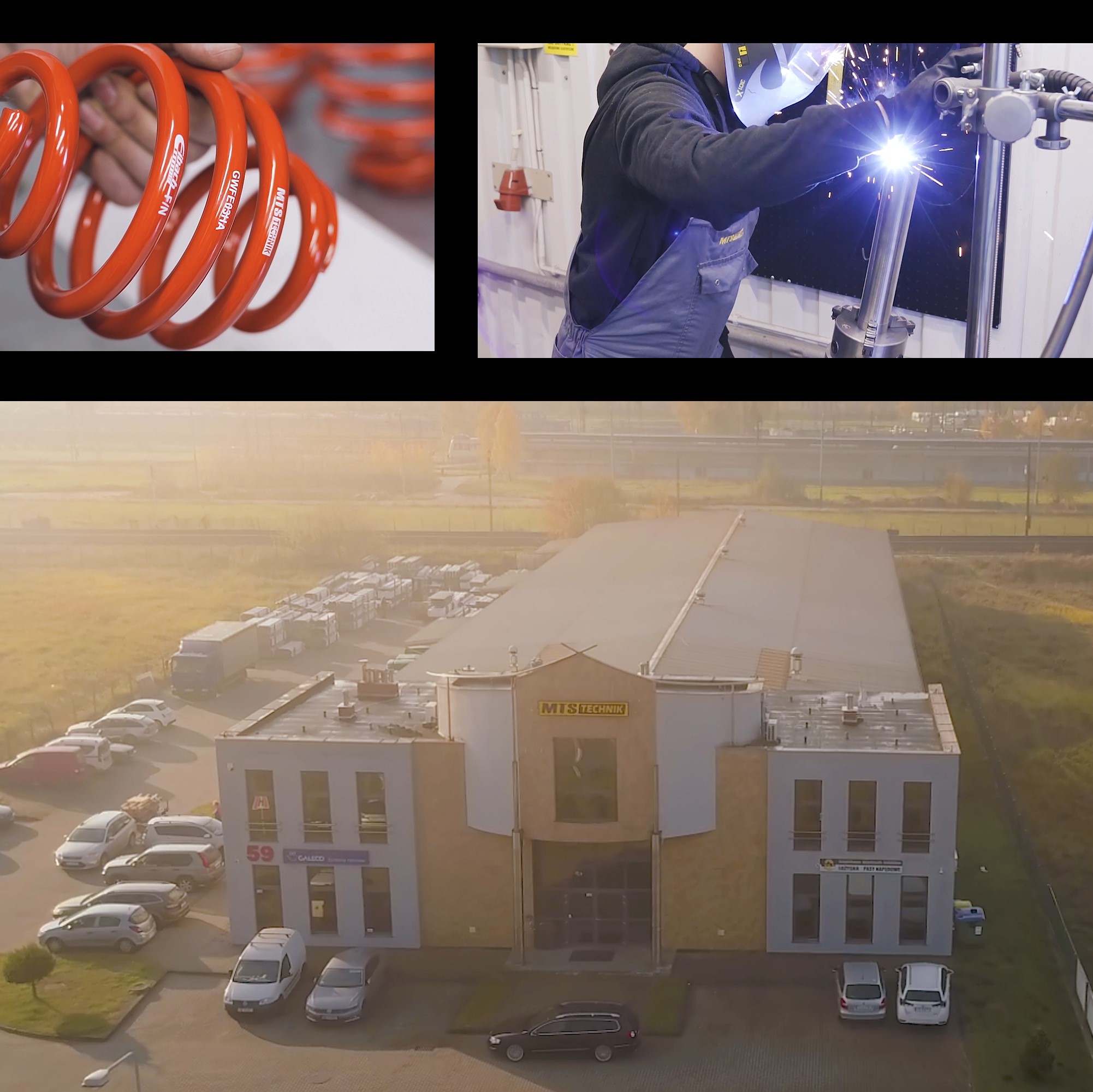 Article Name
A video from the visit in our headquarters
Description
A video showing a normal working day in our headquarters
Author
Dawid
Publisher Name
MTS Technik
Publisher Logo