Recent years in our company have been associated with constant expansion into foreign markets. In addition to the ever-growing demand for MTS Technik coils in Poland, we have also expanded the distribution grid in other countries. We strengthened our position in the companies with which we have already cooperated, additionally opening up to new directions. In this way, we have become a brand recognized almost throughout Europe. The word almost is key here. Occurrence on one of the largest tuning markets in Europe, that is, our western neighbour, Germany, was blocked by restrictions of local law. TÜV was what we needed now.
As you already know from our post about the Essen Motor Show, the long and arduous path towards certification began as early as 2019. November was particularly important. That's when, literally a few days before embarking on a trip to Essen, we were positively verified by TÜV Austria as a manufacturer of sport suspensions. In parallel, we also received an individual KBA number (German: Kraftfahrt-Bundesamt). It is an important state body in Germany responsible for the traffic. Also including car modification issues. We had almost everything MTS Technik needed as a whole. We still lacked what was concerned with the products themselves…

Teilegutachten
The so-called. Parts Approval. This is the most common form of approval of tuning parts. Each set must have its own Teilegutachten. Having dozens of sets on offer, we knew that a lot of work was waiting for us. To start with, laboratory tests. Not only the entire threaded strut, but also each of its components have been subjected to rigorous tests. For certification to pass, the threaded shock absorber must go through a million operating cycles. Specialized machines give the shock absorber continuous operation, constantly monitoring its behaviour.
After many days of constant work 24 hours a day, the shock absorber ended this arduous journey with a positive result. So we could get on with the other components of the threaded strut. Checking the spring under very high pressure may seem obvious. Did you know that a bump stop had to undergo a similar test? Laboratory tests have shown that our PUR foam bump stops  do not deform or break even under the pressure of several tons! After the test, they returned to their original height. A hexaCOIL nut is a separate curiosity. The innovative solution was to facilitate the use of coilover suspensions. Our goal was that the privilege of adjusting the height of the suspension was not something one-off. Our concept, which minimizes the risk of halting, has been extensively tested in various conditions before being introduced to our suspensions. However, these were never lab conditions. Sometimes we hear voices from opponents of coils – how can the whole weight of the engine hold on one small nut? We have the answer to the authors of this question. After extensive tests on specialized machinery, the hexaCOIL nut proved that it can not only handle the weight of the engine. This "one small nut" can support a weight equal to three passenger cars.
Measurements on the car
When all the tests were successful, we were able to return to our workshop from the recesses of the research institution. It's time to test everything on the car. Many of our previous posts have shown you that the concept of car tests is well known to us. However, when talking about something as important as certification, we had to be accompanied by the right person. After mounting the suspension by our technicians, the representative of the certification institute takes to work. In this case, TÜV Austria. He carried out seemingly simple, but very meticulous measurements of the height of the car, also taking into account its change under load.
Road tests
After writing the measurements, it is time for some tests on the street. Our technicians, together with a representative of TÜV Austria, make a test drive to show the behaviour of the car on the road in everyday use.
Two such test sessions are already behind us. Both ended with a positive result. This means that the first two sets in literally a few days will be fully legal to use in countries requiring TÜV. In addition to Germany, it is also Austria and Denmark. These two sets are positions from the top of our sales lists – MTSGWVW08 and MTSGWVW10. So good news for VW Golf II, III and IV owners! Also, remember that these sets match many other models. For example, MTSGWVW08 is also used in the first generation Corrado or Toledo. MTSGWVW10 – in the whole range of cars based on the Golf Mk4 platform. So owners of A3 8L, Leon 1M or Skoda Octavia can also open the champagne. The positive opinion about these two sets was supported by an important statement for us that we are well prepared for everything. This is nothing more than the result of 15 years of hard work and gaining valuable practical knowledge about suspensions. These two sets are obviously just the beginning. Subsequent coilovers are already queuing for the certificate. We will keep you updated on each subsequent result.
Summary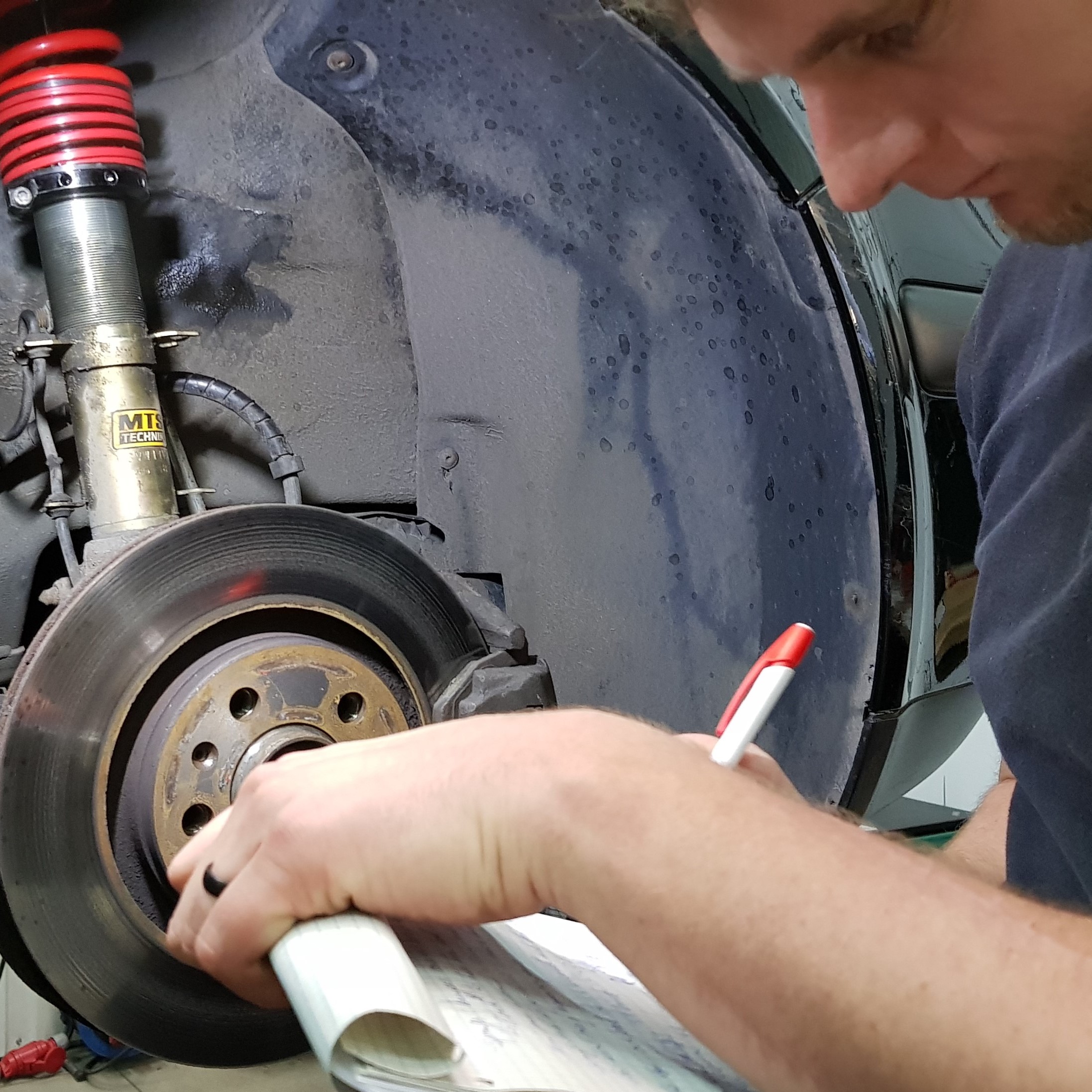 Article Name
TÜV certification for the first coilover suspensions!
Description
A description of the processes, necessary to receive a TUV certification for the coilover suspensions
Author
Dawid
Publisher Name
MTS Technik
Publisher Logo