The fifth generation of Honda Civic has been at the top of the most popular modified cars for years. It was lowered as much as hits from other brands – VW Golf or BMW 3 Series. And just like German rivals, among the lovers of Japanese compact you can notice the renaissance of the older generation of Civic. People see him as a youngtimer. They care, invest and lower it…

New set for the older generation
The angular lines of Civic IV reflect the spirit of the 80s. This model has a simple and feisty shape. All thanks to the low roofline. The owners of these cars like to intensify this effect precisely by installing lowering suspensions. Having already offered coilovers for Civic V and VI for a long time, we have also expanded it with a reference to their older sister.
The MTSGWHO04 set will be immediately recognized by every Honda fan. Largely because this suspension is related to the MTSGWHO01 set. Thanks to Honda engineers, the rear axle suspension did not change much with the introduction of the new generation. Thanks to this, the threaded strut of the rear axle for the set up to the fourth generation is almost the same as for the set designed for two subsequent Civic generations. The word almost is crucial here. The most important difference is the springs. In this case, the ERS springs are responsible for the lowering. Their racing nature corresponds well with the pugnacity of a light and toy car. They come naturally from the Eibach factory.
The situation is slightly different with the front axle suspension. The inconspicuous strut has rare fittings. They seem to be complicated but they are not a challenge for our designers. Even despite the fact that, unlike the younger counterparts, the fourth generation Civic forced us to create separate struts for the right and left side.
Since Civic was intended to be an accessible and easy-to-use car, it is no different in the case of suspension. When we talk about coilover suspension, the ease of operation is obviously connected with height adjustment. MTSGWHO04 fits in with the trend of other sets and here, too, the car wheel gap can be changed much easier thanks to hexaCOIL nuts. Naturally on both axles.
The MTSGWHO04 set was one of the numerous suspensions introduced as a novelty in 2019. Today we know that this was the position awaited by fans of Japanese cars from more than 3 decades ago. This is proof that, regardless of the country of origin, cars can be lowered at any age.
Summary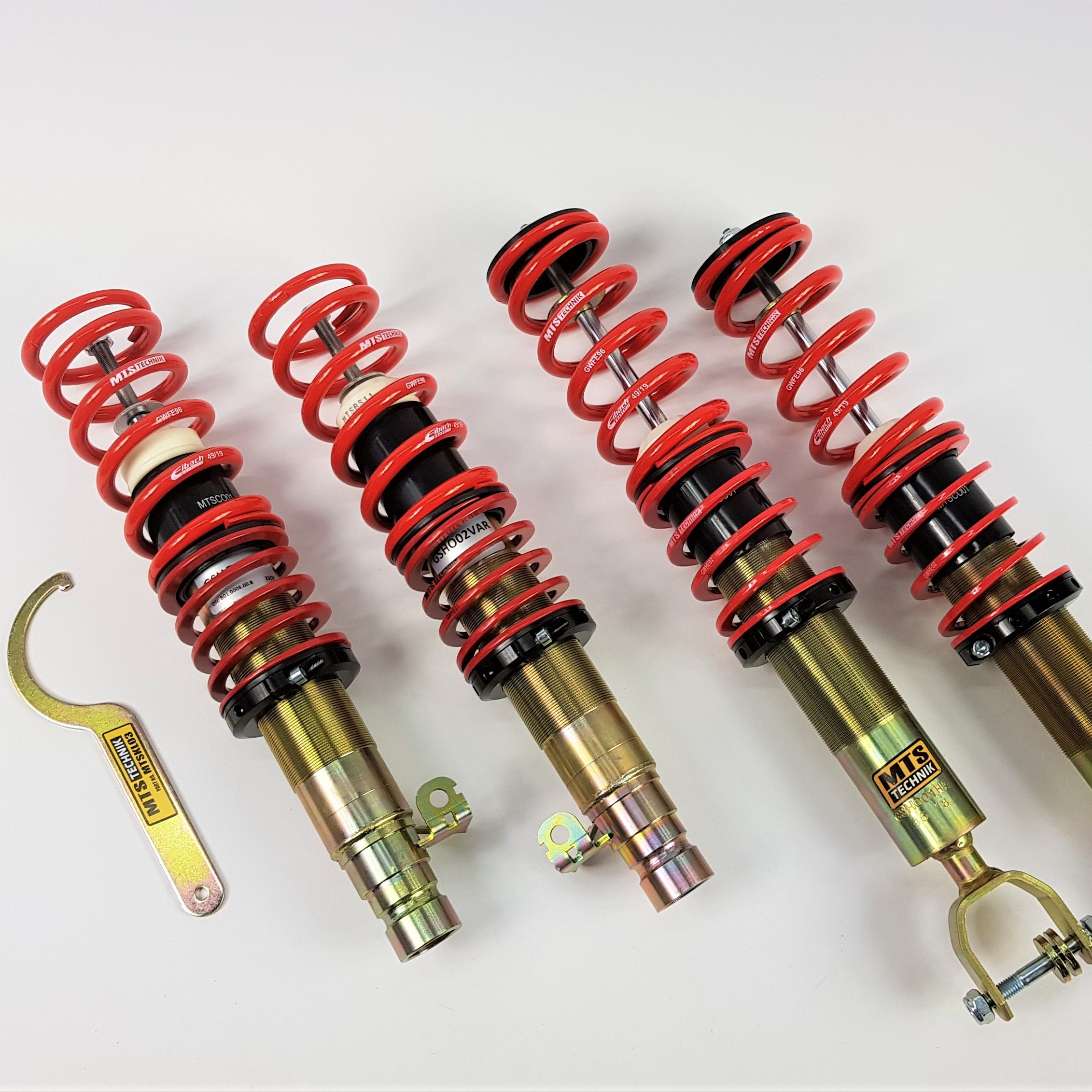 Article Name
Honda Civic IV coilover set - MTSGWHO04
Description
A detailed description of Honda Civic IV coilover suspension
Author
Publisher Name
Publisher Logo