Despite many years since the end of production, Cinquecento and Seicento are still very popular. Thanks to the lowering, the small, boxy body becomes aggressive and can react to the movements of the steering wheel quite nicely. Seeing how popular our lowering kit for this model is, we decided to expand our product range with a coilover suspension as well. This is how the MTSGWFI08 set was born.
The front axle suspension is a typical McPherson strut.
So in our case we are dealing with a gold-plated threaded shock absorber, armed with Eibach springs.
The uninterrupted operation of the piston rod is ensured by a PUR foam bump stop integrated with the dust cover.
The phenomenon of this set, however, is the rear axle. The simple structure of the tiny Fiat did not include any tuning. Rear axle suspension solutions complicate the solid lowering. Our engineers managed to develop such a shape of the spring that allows it to work properly even with a large lowering, reaching 90mm! Eibach's plant rose to the occasion by creating the position we designed.
This is not the end though!
Our kit allows not only to reduce the heightof the rear axle, but also to adjust it, which makes us pioneers in this field.
Individually designed adjustment gives more possibilities to adjust the height of the car according to your needs.
The integrated bumper ensures that the whole thing works safely and flawlessly in everyday use.
Despite the fact that it is a novelty in our offer, MTSGWFI08 is already after the TÜV certification session. The innovative solution on the rear axle and the narrowness of the test Cinquecento 1.2 Turbo did not pose much of a challenge to our kit, which resulted in a positive result approved by TÜV Austria.
Additionally, for lovers of the full use of the car's potential in time attacks, we have created a sport set – MTSGWFI08-S, characterized by even greater stiffness.
Summary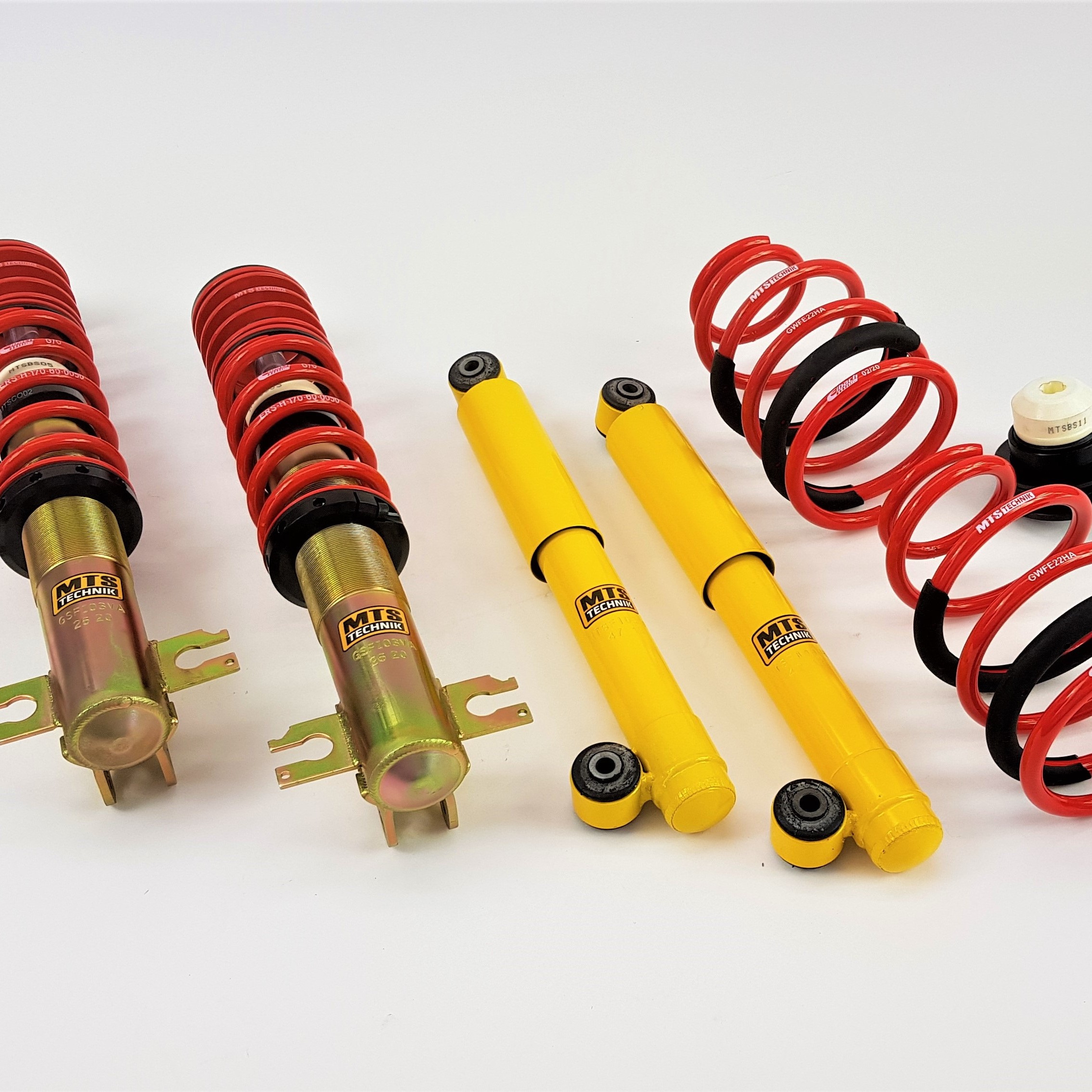 Article Name
Fiat Cinquecento / Seicento coilover set - MTSGWFI08
Description
A detailed description of a new coilover suspension for Fiat Cinquecento and Seicento
Author
Publisher Name
Publisher Logo