The years pass and the BMW 5 series is still at the forefront of the premium segment limousines. Still with a high comfort and style, it gives a solid dose of a sporty spirit. That's why it is always eagerly chosen as a car that is worth lowering. The BMW 5 series in the catalogs of MTS Technik has existed for a long time. The leading representative was the generation E39. Coilovers for this model was one of the most popular sets. So we looked at the users of the other generations. In this way there was designed a described earlier MTSGWBM14 for E34 and MTSGWBM18  for the BMW E60.
Developing solutions known from an older brother
When it comes to the used suspension solutions, the E60 is a successful evolution of the ideas known from E39. It is no different in the MTS Technik coils for this model. Like the predecessor, we also find here 4 threaded struts.
Each of these struts is, of course, equipped with Eibach springs. The German steel from which they are made fits well with the character of one of the most popular German car brands.
Coilover suspension is bought to improve the car's handling and appearance. This is best improved by lowering! The MTSGWBM18 set makes it easier thanks to the hexaCOIL nuts, which appear on the struts of both axes.
The elements mentioned above make up a solid whole, dealing with a massive limousine. Long routes, weekend rolling and padding with a beautiful looking car, and even the use of the potential of the rear drive. The MTS Technik coilovers will easily handle any of these regulations for the joy of riding a BMW.
Summary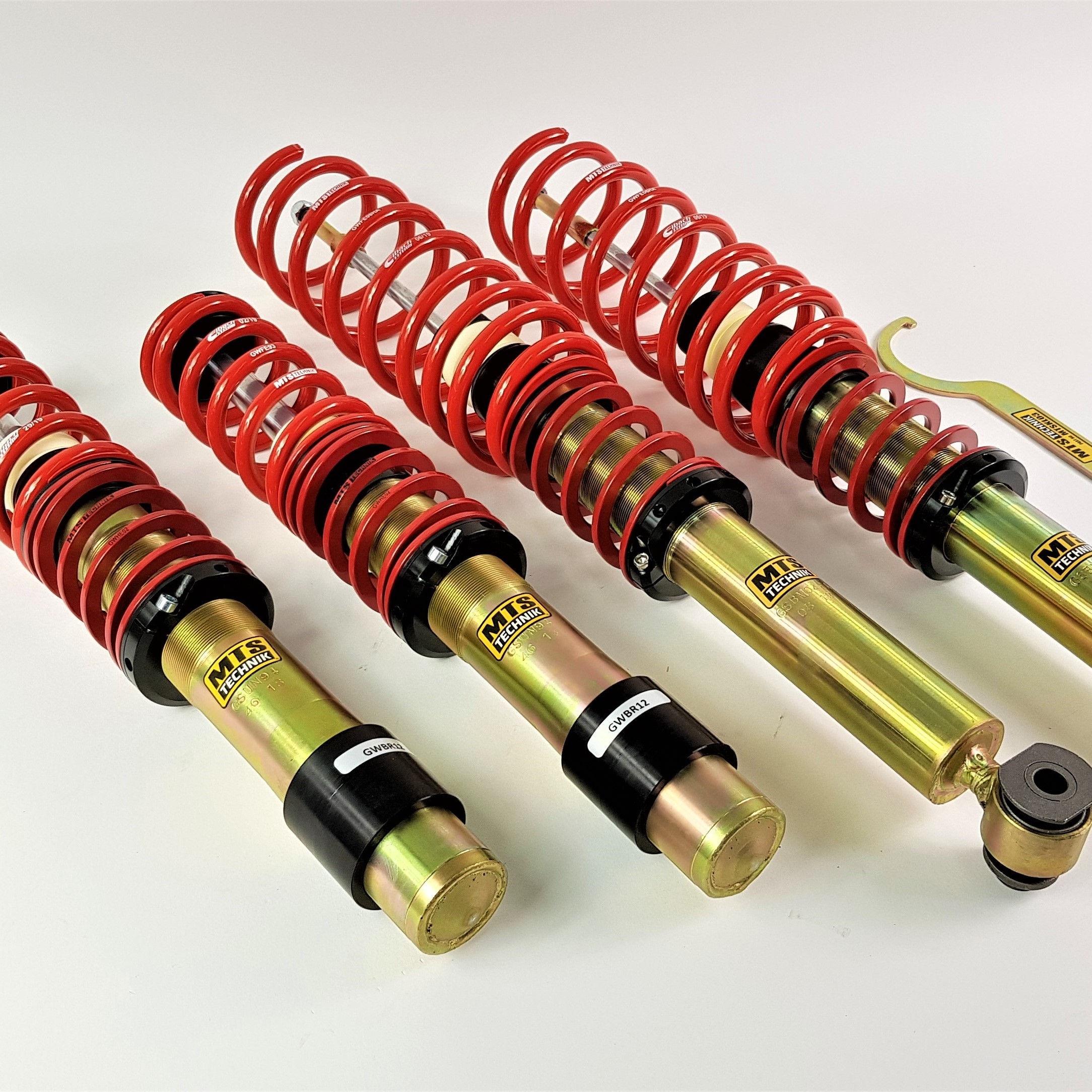 Article Name
BMW E60 coilover set - MTSGWBM18
Description
A detailed description of BMW E60 coilover suspension
Author
Publisher Name
Publisher Logo