We have recently described the long awaited novelty – the coilover suspension for the Audi A4 B5 Quattro. However, when creating this item, the FWD car set was also modernized.
The Audi group offered the A4 B5 not only in two drive types, but also in a very wide engine range. This involves different weights. The MTSGWAU16 set was configured to work with any A4 B5 FWD, no matter what it had under the hood. However, we have found that what is already working well can work even better. In this way, the well-known set has been divided into two new items – MTSGWAU52 and MTSGWAU53. Front springs – this is the main difference between these sets. The MTSGWAU52 set has retained the proven main spring known from the MTSGWAU16 set.
Heavier A4 versions with axle loads higher than 1080 kg are now eligible for the MTSGWAU53 kit. It can be recognized by the use of two springs on the front strut. The helper spring, together with the main spring produced by Eibach, allows you to maintain a confident ride after lowering, also with a heavier motor in front of you.
The MTSGWAU52 and MTSGWAU53 sets show that our products, even those that have been around for a long time, are constantly evolving. All for one purpose – to maximize user satisfaction.
Summary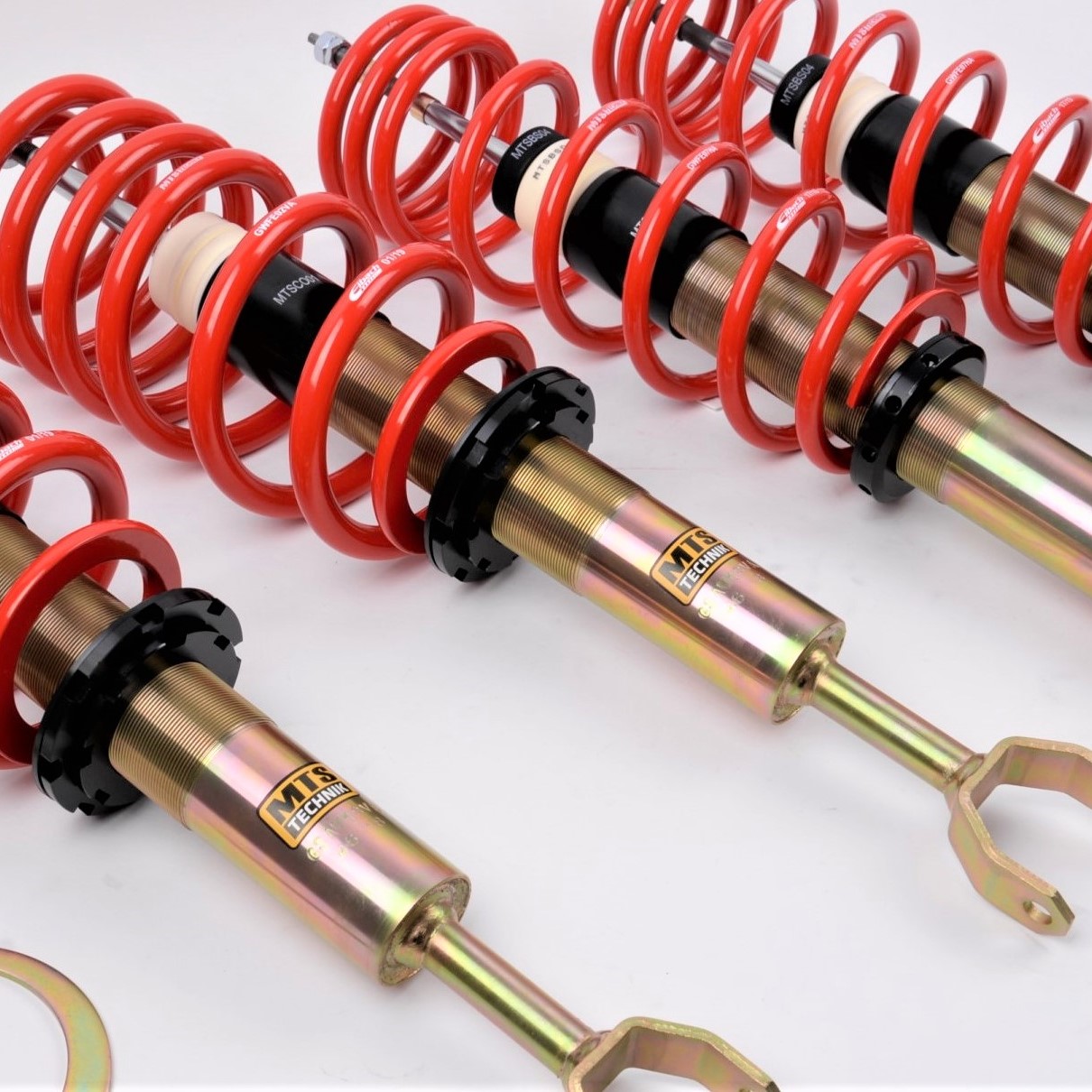 Article Name
Update in Audi A4 B5 FWD coilover set
Description
A description of an update, which took place in Audi A4 B5 FWD coilover sets
Author
Publisher Name
Publisher Logo