The MTS Technik offer of products for lowering cars is extensive.  At its top, there are of course coilover suspensions. For those who are looking only for a subtle lowering, we have a very wide range of lowering springs. These two extremely different methods of getting the car closer to the ground are complemented by another product group – lowering sport suspensions.
Supplementing the offer of lowering springs
Lowering springs is a product that meets the expectations of those customers who want only small changes in suspension. We meet them by offering one of the widest offers of lowering springs on the market. But it is not everything. For the most popular models, we offer entire suspension with a permanent lowering, popularly called lowering kits. It is a perfectly composed pair – lowering springs and sports shock absorbers.
As you already know from our post about lowering springs, if you decide on a subtle lowering, not exceeding 40mm, MTS Technik springs can be used in conjunction with the stock shock absorbers that your car was equipped with at the factory. Often, however, users looking for just such a delicate lowering, they also dream of even better suspension work. So that dynamic driving will give even more fun and allow you to control the car better. The shock absorber with stiffer characteristics works great here. The alignment of these two main components gives the user a compromise between stiffening and comfort.
We offer constant lowering suspensions for a wide range of VW and BMW models. However, these two most popular car groups are not the only ones on the kit list. You will also find a number of suggestions for Honda, Opel, Mercedes and even the Daewoo, which used to be very popular here in Poland.

Subtle and radical lowerings
It is also worth mentioning that in many cases the concept of "permanent lowering" does not have to be synonymous with only one available option. Although the most popular solution are lowering within -30mm, we also have something for the radical solutions lovers. For some car models, the range of lowering is so wide that it also includes values up to -80mm! This is especially true for cars manufactured several decades ago. They had very high wheel gaps at the factory. In addition, these cars did not have extensive stylistic packages or large side skirts, so their design was optically very high. Our products are targeted at them. Owing to MTS Technik sports suspensions, the owners of such cars can adjust their optics and road behaviour to the current standards.
Summary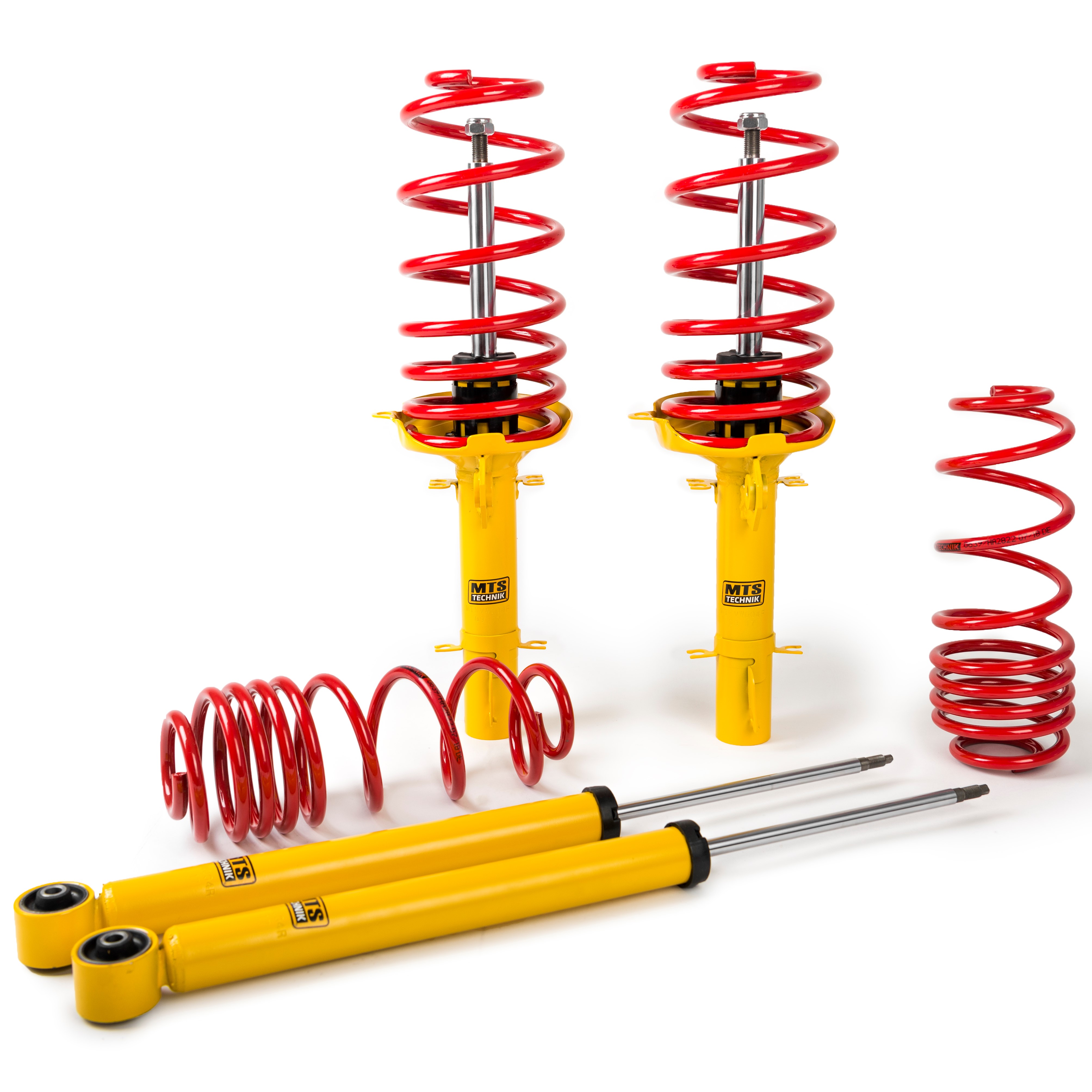 Article Name
MTS Technik lowering suspensions
Description
A detailed characteristic of MTS Technik lowering kits
Author
Publisher Name
Publisher Logo