MQB – for VW cars fans those letters say a lot. It marks the platform that the Wolfsburg group used in a number of different cars. The flagship product is of course VW Golf. Inevitably, the same floor is shared by his siblings from other brands – Skoda Octavia, Audi A3 or Seat Leon. But it is also a sports Scirocco. And we will focus on it today.
The same parts, in a different packages
After a break, VW decided to restore the idea of a compact sports car. The name Scirocco, known since the 70s, has also been revived. The idea remained the same – mechanically it was supposed to be VW Golf, but in a much more attractive package. As this is a cousin of one of the most tuned cars – VW Golf, it would be a sin not to offer a coilover set for Scirocco. You will say that it is nothing simpler. After all, the Golf suspension has been in our offer for a long time. Well, not entirely… Indeed, as the car standing on the MQB platform, Scirocco has a suspension structure almost identical to Golf. So where is the difference? In the rear axle.
The difference in one detail
Scirocco has a very short rear end. The short back is also associated with its low weight. The traditional spring, used in other models based on this platform, is adapted to other loads. That's why the MTSGWVW36 set evolved from the well-known MTSGWVW30 set. The front of this set is the same as Golf, Octavia or A3. Similarly with the rear shock.
What makes the MTSGWVW36 set different is the rear spring. Specially for Scirocco, Eibach has produced for us a completely new spring, tailored to the specifics of the car.
Scirocco with his silhouette even encourages solid lowering to the ground. With the MTSGWVW36 set, dedicated specifically to this model, the whole process will not only run smoothly, but will also provide noticeable effects.
Summary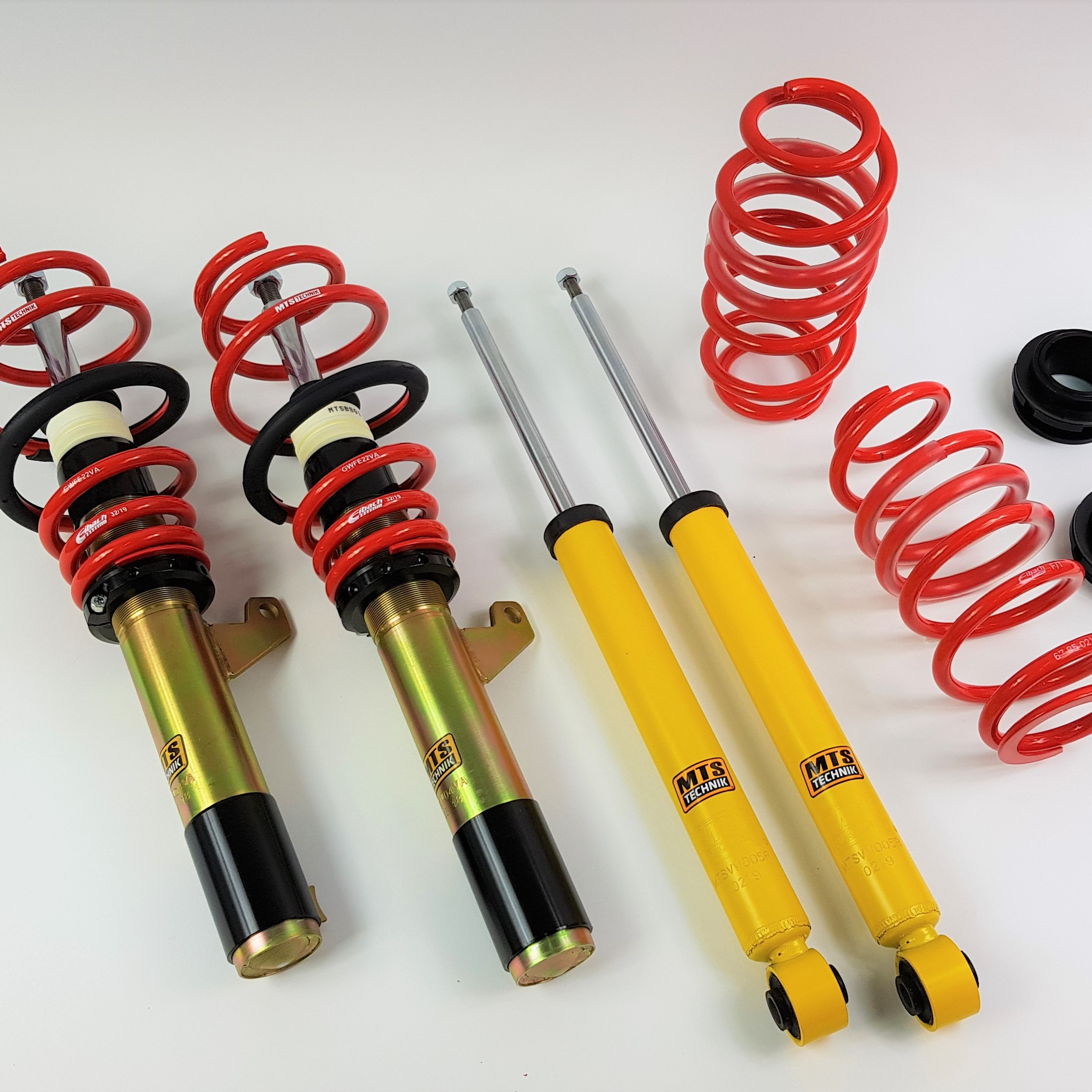 Article Name
VW Scirocco III coilover set - MTSGWVW36
Description
A detailed description of VW Scirocco III coilover suspension
Author
Publisher Name
Publisher Logo