The first generation VW Caddy was one of the varieties of VW Golf, designed for one purpose – to work. Today his role is completely different. Caddy has become a full participant in the meetings of fans of modified VWs. And speaking of the modifications, a solid lowering must not be forgotten.
The new role of a working mule
Apart from the first-generation VW Golf, its saloon version – Jetta and the sporty Scirocco, the Caddy is another model based on this iconic model, for which we can offer a complete coilover suspension. In this case, it is all about the MTSGWVW02 set.
When cars of such a nature as Caddy are released on the market, their designers do not think about lowering them. They are primarily intended to carry loads, which is manifested by differences mainly in the rear part of the vehicle. The front of the Caddy I is not only visually identical to the Golf, but is also based on an identical suspension structure. Therefore, the front axle is a well-known solution, based on threaded struts coated with golden zinc and equipped with Eibach springs.
The rear end is completely new. The body adapted to large loads is equipped with leaf springs. Model lovers have had their own ways of lowering the rear axle for years. We give them a ready-made solution in the form of a set of special adjustments to lower the rear. And as befits a coilover suspension, it is not about one value, but the entire adjustment range. And it is significant and oscillates between -50 and -120mm.
Completing the work are completely new sports shock absorbers, which also differ from those used in a hatchback or sedan. Their dimensions and characteristics allow the car to stay firmly on the road, also at the highest level of lowering.
The kit for the first Caddy is a good supplement to the popular third generation kit that has been offered for a long time. Don't worry, we haven't forgotten the second generation. We will introduce this set to you soon.
Summary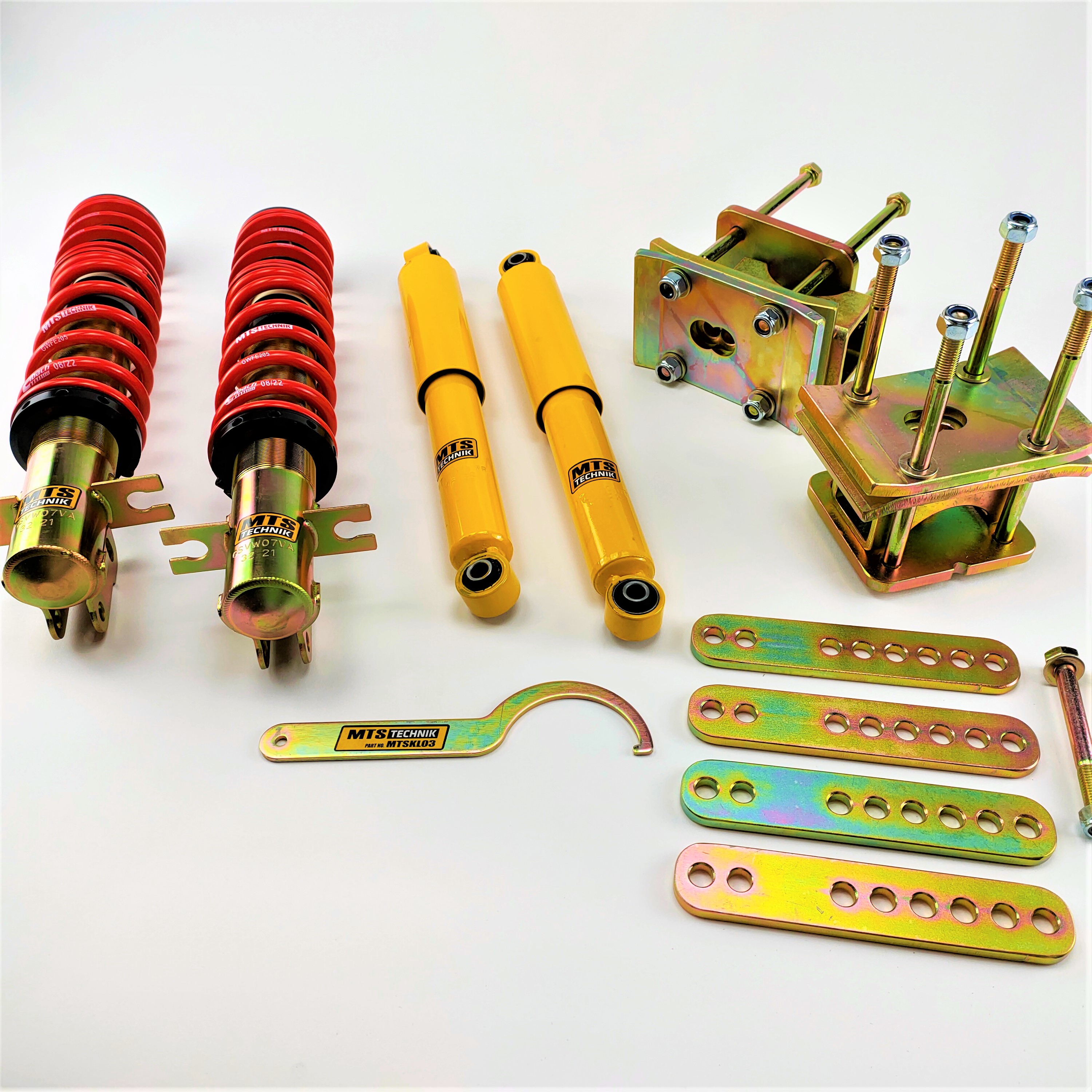 Article Name
MTSGWVW02 coilover set for VW Caddy I
Description
A detailed description of the coilover suspension for the first generation of VW Caddy
Author
Publisher Name
Publisher Logo