Fiat is known for its small city cars.
Their current creation, the Model 500, despite its small size, offers a large dose of style.
This feature is worth emphasizing with a lowering.
Low in the city
Our offer for city Fiats despite Grande Punto set includes of course an innovative Cinquecento / Seicento kit. We decided not to slow down and create a set also for the fresher variety of the Italian toddler. This is how the MTSGWFI07 set was born.
The front struts are protected by a double layer of golden zinc.
This improves corrosion protection.
On the other hand, the hexaCOIL spring perch makes it easy to change the height of the car, even after several seasons of use.
As standard, the Fiat 500 has one visual problem, which is the large rear axle wheel gap.
The short back is also very light.
This makes lowering difficult.
The spring with the characteristics selected by us and produced by Eibach easily eliminates this problem.
Thanks to the height adjustment, you can noticeably lower the car and even out the gaps of the front and rear axles.
Apart from the city, the Fiat 500 also has a more aggressive face.
Of course, we are talking about the crazy Abarth 500 model. And it was on this extreme that we tested our kit.
The tests were successful in every field. The level of lowering, the behavior of a nasty toddler on the road and strict TÜV tests. That's right, the MTSGWFI07 kit was another that went through the full certification path even before its official launch. At the same time, we also created the Sport series. MTSGWFI07-S is even higher stiffness, created for the most demanding.
Summary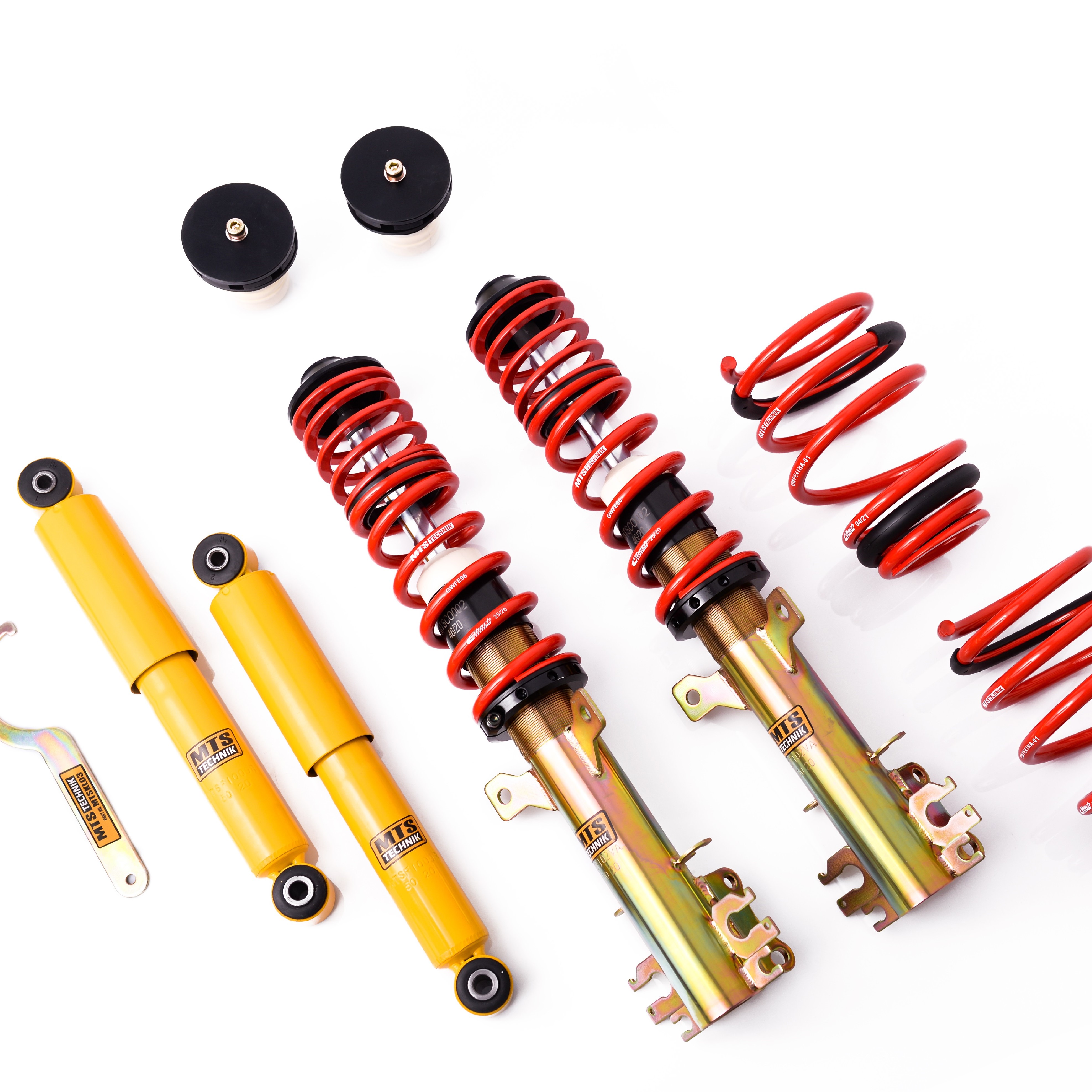 Article Name
Fiat 500 coilover set - MTSGWFI07
Description
A detailed description of new suspension for Fiat 500
Author
Publisher Name
Publisher Logo