The BMW E28 is closely related to the stylish E24. However, minor differences in the design of the suspension influenced the decision to separate the new set for the classic 5 series.
Simplifying the assembly
Kits for BMW from the '80s are already known weld-in structure. We strive to make the assembly procedure of this type of suspension as simple as possible. Eliminating the problem of even a few millimeters of difference in construction can save many valuable minutes of work when replacing the suspension in the E28 with the MTS Technik coilovers. The MTSGWBM32 suspension has a new bracket, ideally suited to the diameter of the front suspension strut of this model.
The new bracket is an element of the set, in which the other components are well-known items on the component list of each of our suspensions. So, of course, you will meet springs manufactured for us by Eibach.
PUR foam buffers, obviously added to the struts of both axles, will ensure the smooth operation of the threaded shock absorbers. There will also be one of the most characteristic elements in the sets from the weld-in family. Naturally, we are talking about camber plates! Following the example of kits for other classic BMWs, you will also be able to not only lower the E28, but also adjust the camber angle.
The MTSGWBM32 set is the latest, but certainly not the last, item for the classic models from Munich. They are experiencing a second youth. Their owners want to bring them back to life, often combining it with a lowering.
Summary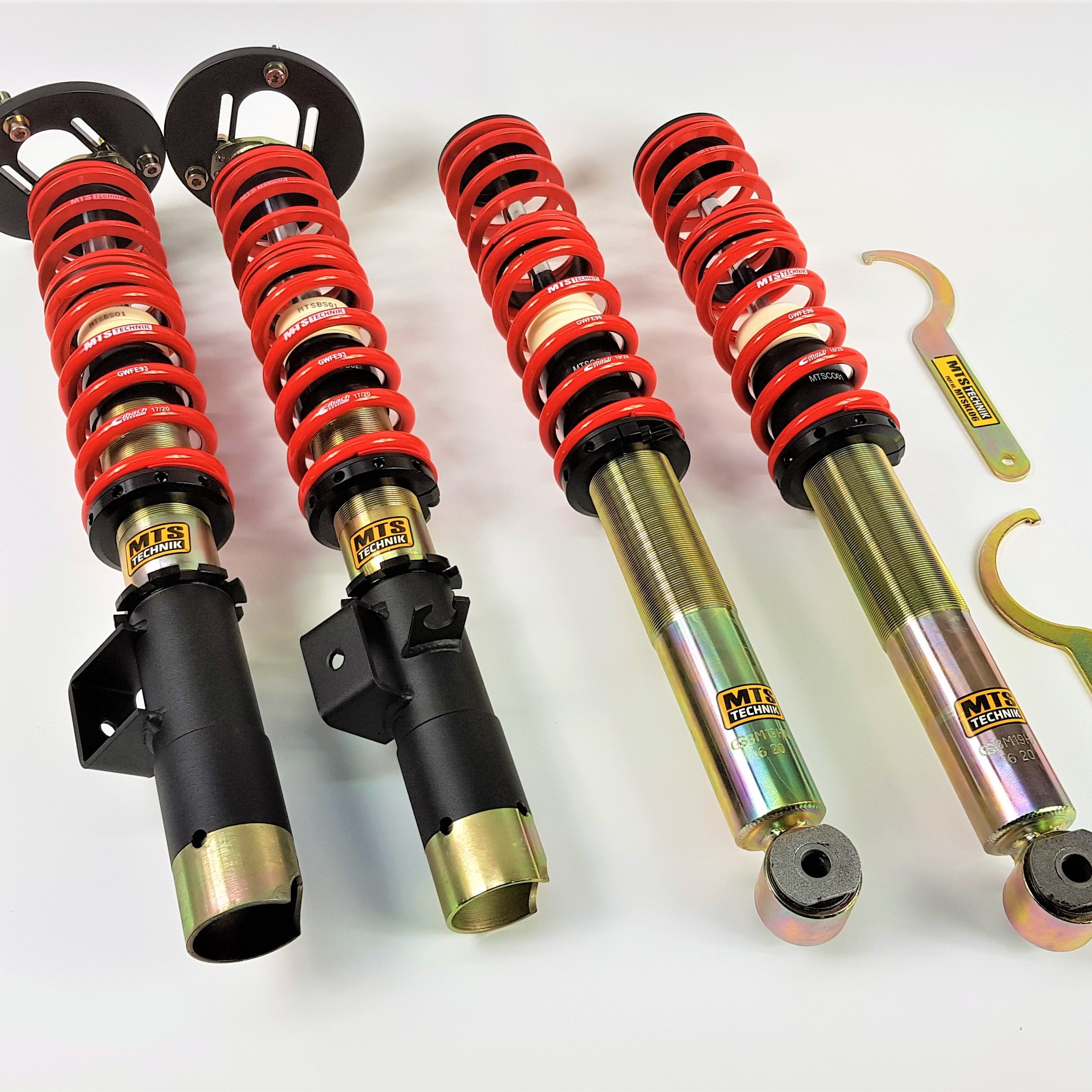 Article Name
BMW E28 coilover set - MTSGWBM32
Description
A detailed description of the MTSGWBM32 coilover suspension for the BMW 5 Series E28
Author
Publisher Name
Publisher Logo