The third generation of the Focus, entering the market, quickly began to follow in the footsteps of its predecessor and strongly marked its presence in the compact car segment. Modern styling and precise handling also attracted the attention of fans of modifications and lowering. And this, in turn, motivated us to act in this area.
Another Ford on our coilover suspension list
We have a lot going on in the field of coilover suspensions for Ford cars. For a long time, the only set was the one for the Focus Mk2 hatchback. However, in addition to the previously described set for the next body version of this model, the MTSGWFO08set for the third generation of Focus has also been introduced to the offer.
Just as the third-generation Focus is stylistically very different from its predecessor, the same is true of its suspension. We had to create the components for the MTSGWFO08 set from scratch. On the front axle there are threaded struts covered with a double layer of gold zinc. According to the design of the car's suspension, there is a division here into the right and left side. The whole thing has been enriched with springs from Eibach, a set of bump stops and dust covers, and a spring cap, perfectly matching the OEM upper mount. All with the aim of providing you with a ready-to-install product.
The rear shock absorber is also a different design from its predecessor. This was no problem for our engineers who created the new component. The sports shock absorber with a shortened stroke ensures precise handling at any level of lowering.
The new set in the offer follows the current trends also in the field of springs. Just like the one for the front axle, the rear spring was made in the Eibach factory. What is a noticeable difference from the coilovers for Focus II is the use of a double spring system on the rear axle.
Ford Focus III, like previous generations, is also a very popular model. So it is a common sight on the roads. The introduction of the set to this model gives the opportunity to distinguish the car from others to those who are looking for it. It is also an interesting option for those looking for the highest driving precision. Those for whom the behavior of the OEM suspension still does not meet the expectations.
Summary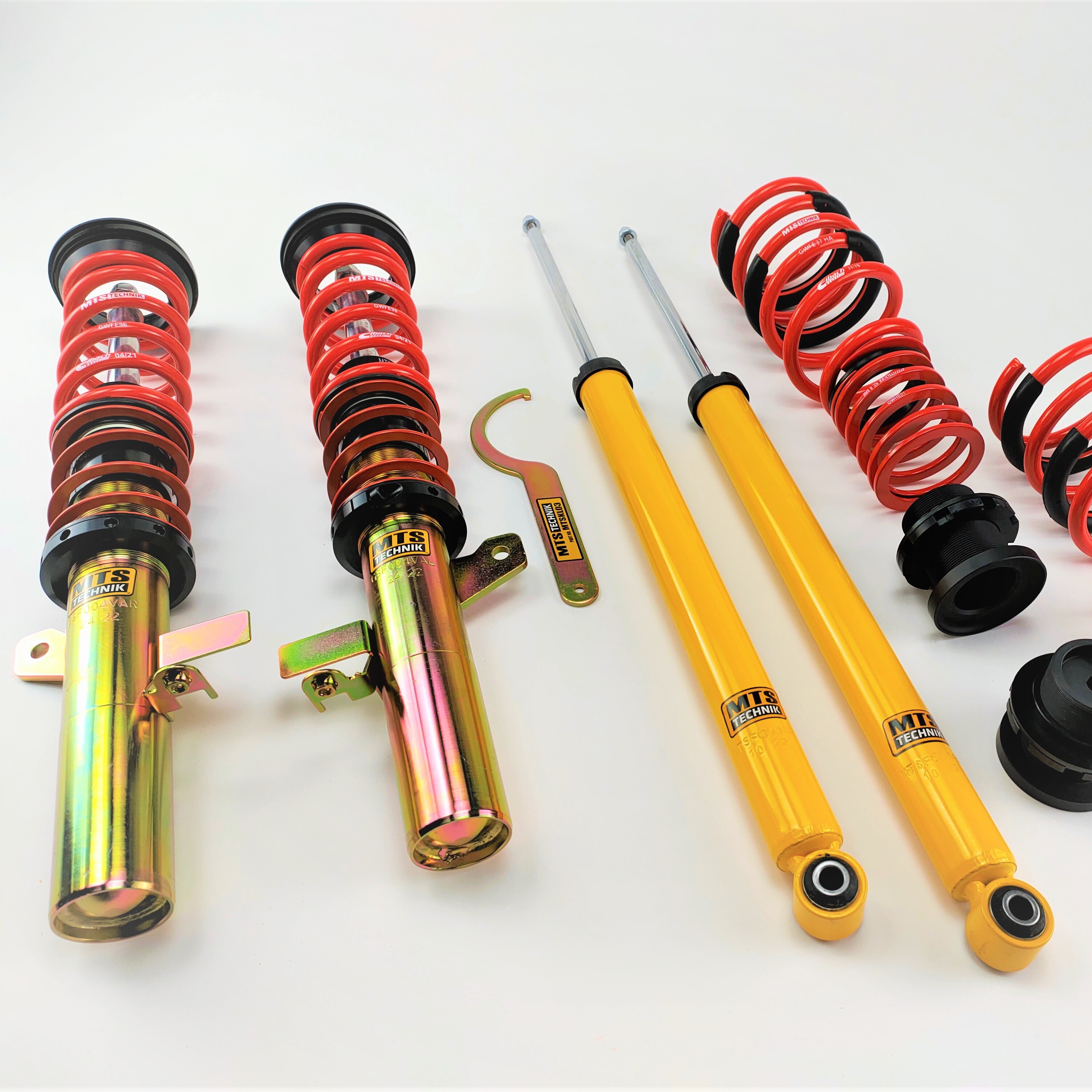 Article Name
61528007 coilover set for Ford Focus III
Description
A detailed description of coilover set for Ford Focus Mk3
Author
Dawid
Publisher Name
MTS Technik
Publisher Logo