Despite the fact that Opel Astra G users have long been able to lower their cars with MTS Technik suspensions, the MTSGWOP01 set should be considered as a novelty. Why? There is a completely new product behind the already known part number.
The last one from the old series
The MTSGWOP01 set remained the last, which was offered in the silver version. This has finally changed. MTSGWOP01 joined the Gold family.
The new colour is not the only difference in favour of an improved suspension to the popular Opel. The gold strut is now even better protected against corrosion and has a completely different design.
At first glance, You can notice the differences in construction. While in the old set it was necessary to install dedicated sway bar links, its new version was designed to easily interact with the standard links!
Other trends of our products have also found application in the rejuvenated MTSGWOP01 set. The conventional spring perch has given way to the beloved hexaCOIL nut. Of course, the Eibach spring rested on it. And this is still not the end of the changes, as the rear has gained this much-appreciated feature. The characteristic logo can be seen on the coils of springs on both axles.
The refreshed MTSGWOP01 set once again proves that, in addition to regularly expanding our range of coilover suspensions, we are trying to improve existing sets. We know that Opel Astra G is still a very common choice as a base for mods. Each of its users wishing to lower it will find good driving properties, friendly usability and an interesting look in the MTS Technik coils.
Summary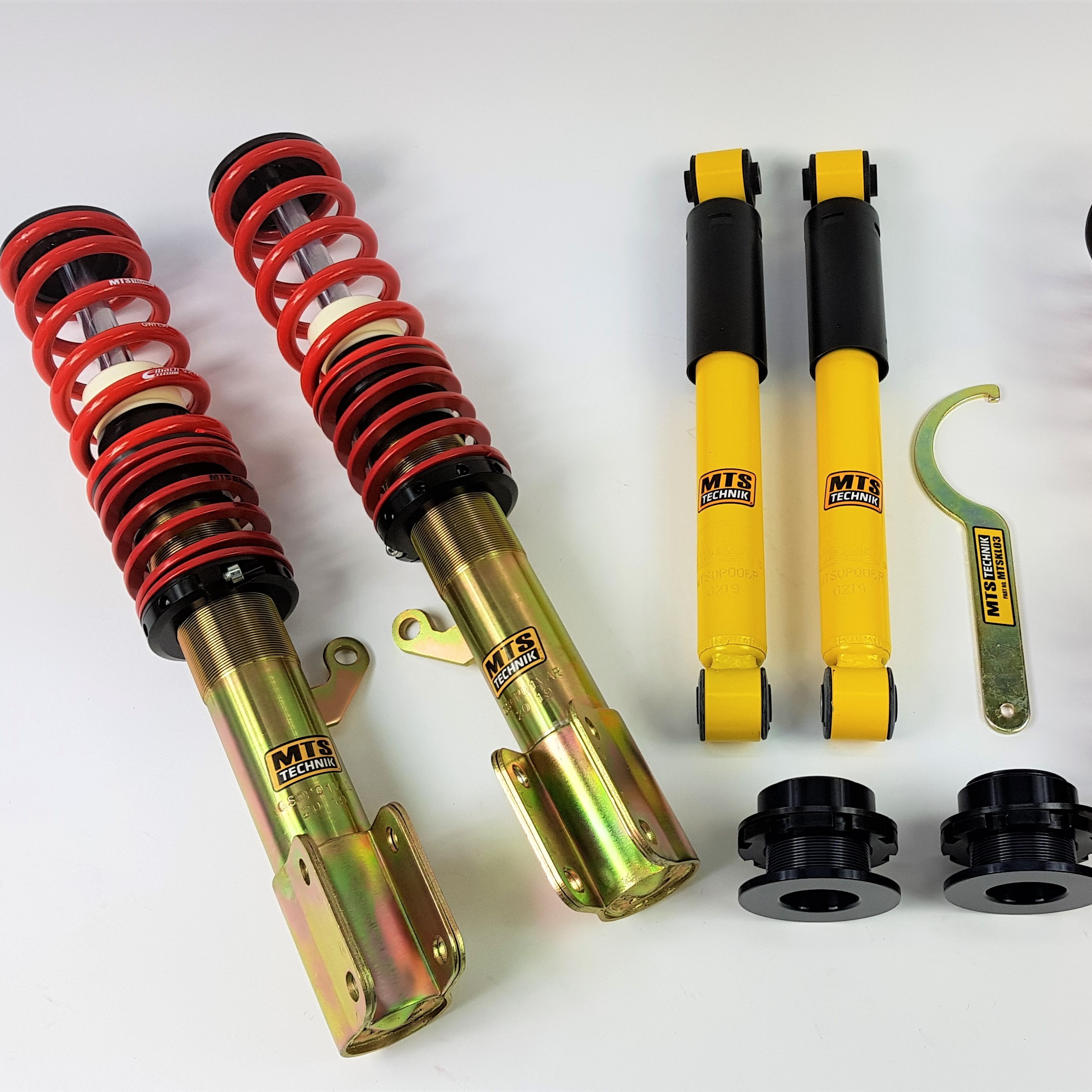 Article Name
Opel Astra G coilover set - MTSGWOP01. Gold edition
Description
A detailed description of Opel Astra G coilover suspension
Author
Publisher Name
Publisher Logo