Mercedes from the 80s and 90s are considered to be a very reliable cars. Relatively mechanically simple constructions and tempting angular design make these prestigious cars still popular. Among the model lovers there are a lot of people who, along with giving their cars a new life, give them a slightly more contemporary character and bring them closer to the ground. Unlike the main competitor, BMW, Mercedes stylistically did not have much in common with dynamics. These cars were chosen as taxis rather than sports cars. However, also from this environment we received signals about the demand for sports suspensions. Kits with a permanent lowering have been on offer for a long time. However, the appetite of users was not fully satisfied.
One of a kind coilovers
MTSGWMB01 coilover suspension has evolved from our lowering kit. W201 and W124 have a rather unusual, although characteristic for Mercedes of that era suspension design. The most common solution is McPherson at the front, and the spring and shock absorber as separate elements on the rear axle. In Mercedes, the latter occurs on both axles! Did this unusual solution hinder the creation of the suspension? No. Our designers have managed this task by creating a set thanks to which even the cars with such a solution in the suspension can be lowered.
By purchasing the MTSGWMB01 set, you get 4 sports shock absorbers, 4 springs and 4 specially designed height adjustments. After all, this is the pillar of the whole idea of coilover suspension. Without these small elements, it would be impossible to set the height of the car according to your preferences.
For those for whom the coilovers for W201 and W124 is deceptively similar to the lowering kit, we hurry with the explanation that this similarity is illusory. Adding height adjustment was not the only change. What you can't see at first glance is the redesigned front shock absorber. The result of a series of tests and meticulous calculations of our designers is the construction of a front shock absorber with an even shorter stroke. This allows for even more efficient work, even at the maximum lowering level. And it is significant, even reaching the level of -75mm for the front axle. It is also obvious to use other springs, structurally adapted to the specifics of coilover suspensions. Although the "different" this set is relative to the other coilovers, it is still a proper coilover suspension. So it had to have what other coils from our offer have. Therefore, the springs for MTSGWMB01 were naturally made for us by Eibach.
MTSGWMB01 is currently the only Mercedes coilover set in our offer. Certainly not the last. And already extremely popular. The demand for this set is consistently high. This contributed to placing him high in the queue of coilovers awaiting TÜV certification. The test process was successful and all users are now able to download the TÜV certificate directly from our website.
Summary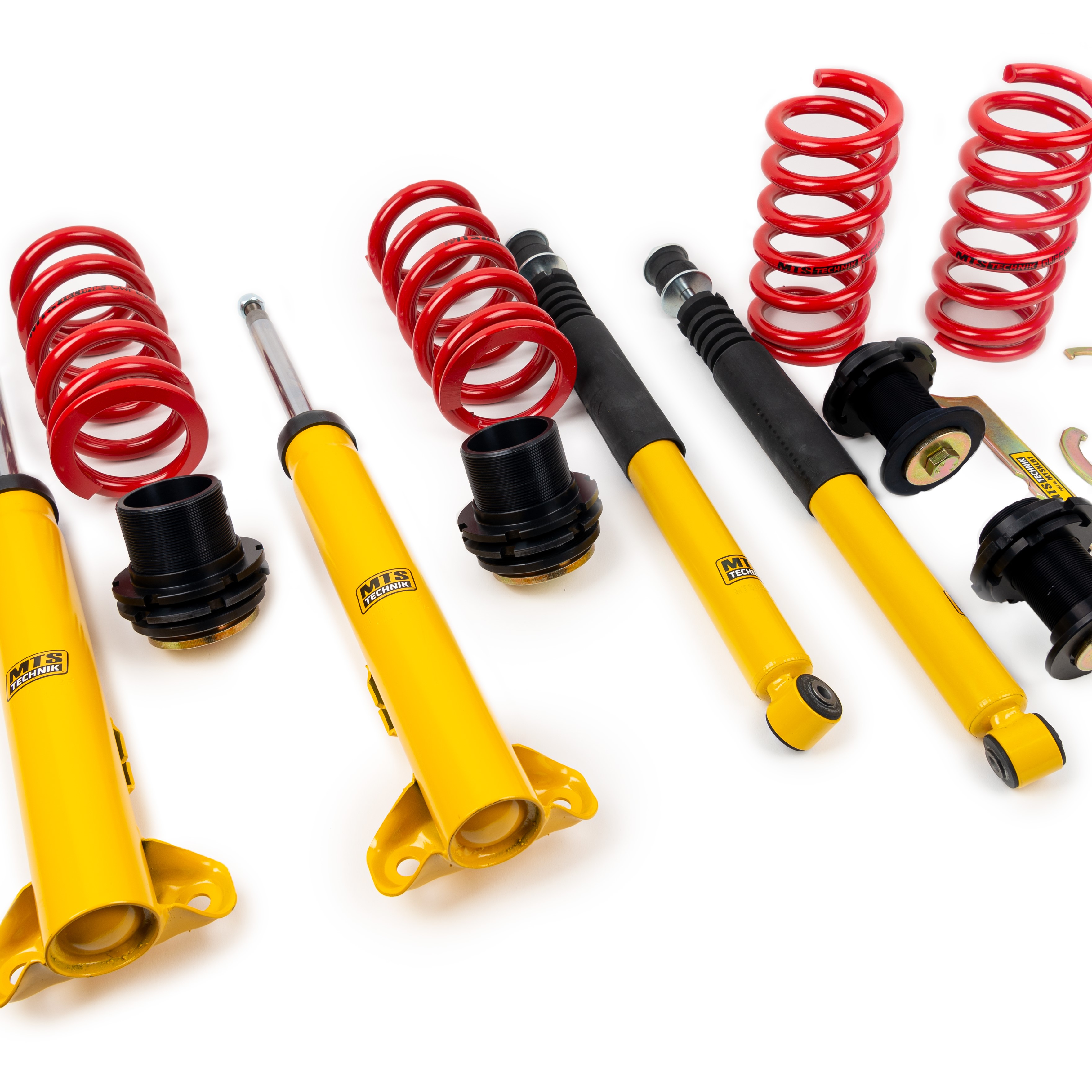 Article Name
Mercedes W201 / W124 coilover set - MTSGWMB01
Description
A detailed description of Mercedes W201 and W124 coilover suspension
Author
Publisher Name
Publisher Logo