MTS Technik's adventure with camber plates began with the BMW E30 kit. After another classic BMWs and VWs from the same era, the time has come for the long-awaited kit for the invariably popular fourth generation of VW Golf. For those who love a perfect fitment, changing the suspension height is often not enough. To tear off another millimeter of free space, they often have to interfere with the angle of the wheel. Not only owners of older cars are looking for solutions to this problem. A little fresher Golf IV is also an object of desire in this group of recipients.
A look at the next generations of the VW hit
While the coilovers for Golfs I, II and III could have been enriched with camber plates for some time, the owners of the "four" had to wait a little longer. In exchange for patience, they received a product that was thoroughly checked and tested. MTSCP06SET cambers are already in stock.
Small discs have an apparatus worthy of their potential. The accurately scaled graduation will allow you to precisely adjust the wheel alignment to your liking. The solid engraving of both the scale and the clearly visible logo eliminates the risk of rapid blurring of these values. This will allow further settings, even after prolonged use. And this will be possible thanks to the reinforced bearing.
Nice appearance and solid workmanship
In accordance with the quality standards prevailing in our company, also camber plates are made of aluminum, protected against harmful external factors. Black anodizing is not only durable and effective, but also stylish. After all, even invisible elements can also look nice at first glance.
Naturally, the MTSCP06SET set not only fits VW Golf, but also to all its siblings from other brands, i.e. Audi A3, Seat Leon or Skoda Octavia.
Summary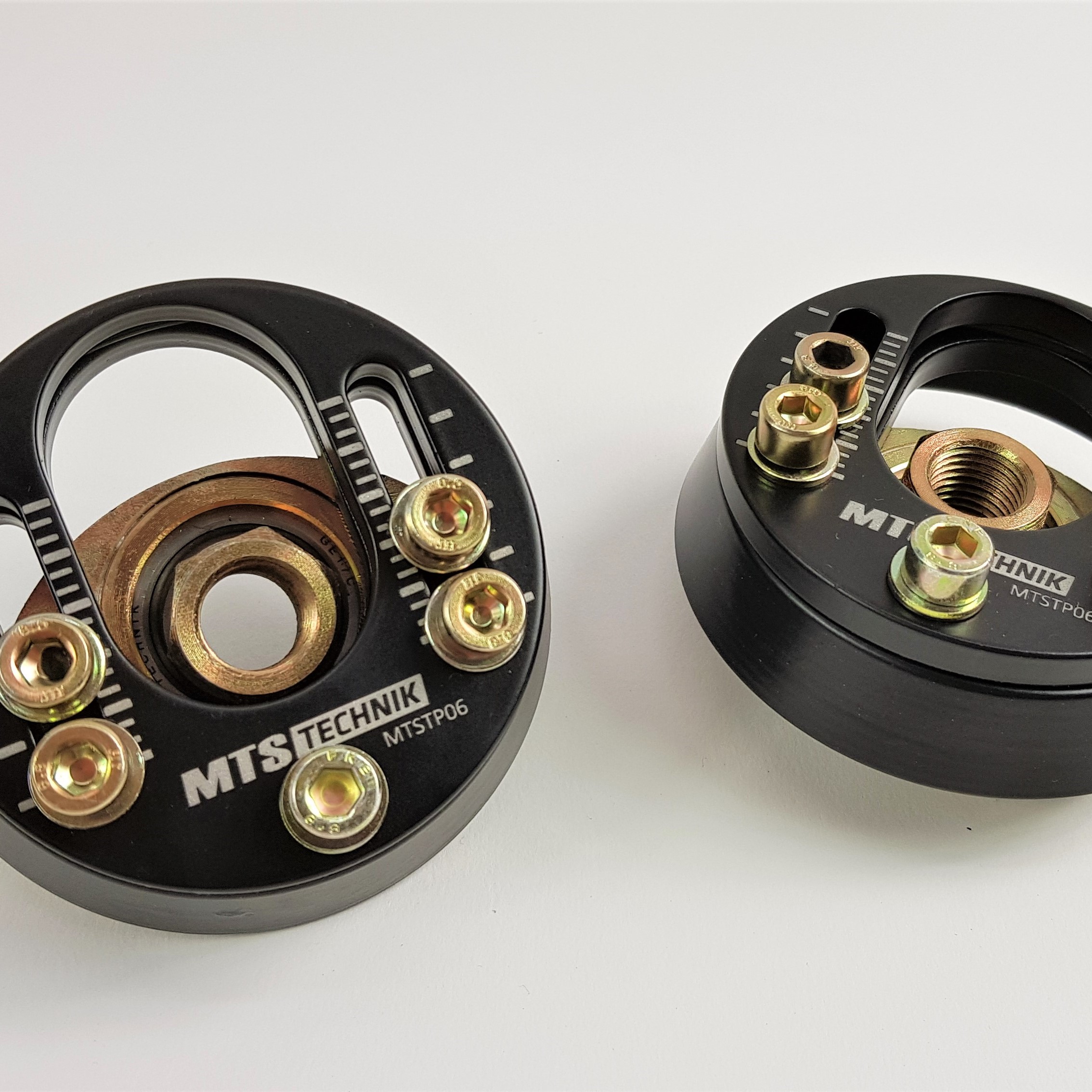 Article Name
New - MTSCP06SET camber plates for VW Golf IV
Description
A detailed description of new caber plates in the offer
Author
Publisher Name
Publisher Logo