The activity of MTS Technik is not only the introduction of new coilover suspensions to the offer, but also the continuous development of the concept of existing products. This manifests itself in the development of even better products, better suited to the needs of users. The latest example is the MTSBM009R shock absorber.
MTSBM009R is the catalog number of the new shock absorber that has been introduced in place of the well-known MTSBM002R. It is a rear shock absorber designed for BMW E30 and E36 Compact.
Here are some key features that distinguish  MTSBM009R from its predecessor:
lower housing height, enabling efficient work even at larger lowerings – our shock absorber has the lowest housing on the market, even compared to sports shock absorbers

preserved piston rod stroke – this allows the shock absorber to be used for both radical and subtle lowerings

increased bound and rebound stiffness on high speed – this limits the deflection of the shock absorber at sudden accelerations.

It is important for RWD cars, reducing the undesirable effect of wheel rubbing on the wheel arches

preserved bound and rebound stiffness on low speed – the priority was to maintain suspension comfort

reinforced lower mounting

use of plastic dust covers, which has a positive effect on the weight of the shock absorber.
MTSBM009R is a product created by us, and created thanks to opinions from you, our dear users. This shock absorber is a significant added value of the MTSGWBM02 set. And all this at the unchanged price of the entire suspension!
Summary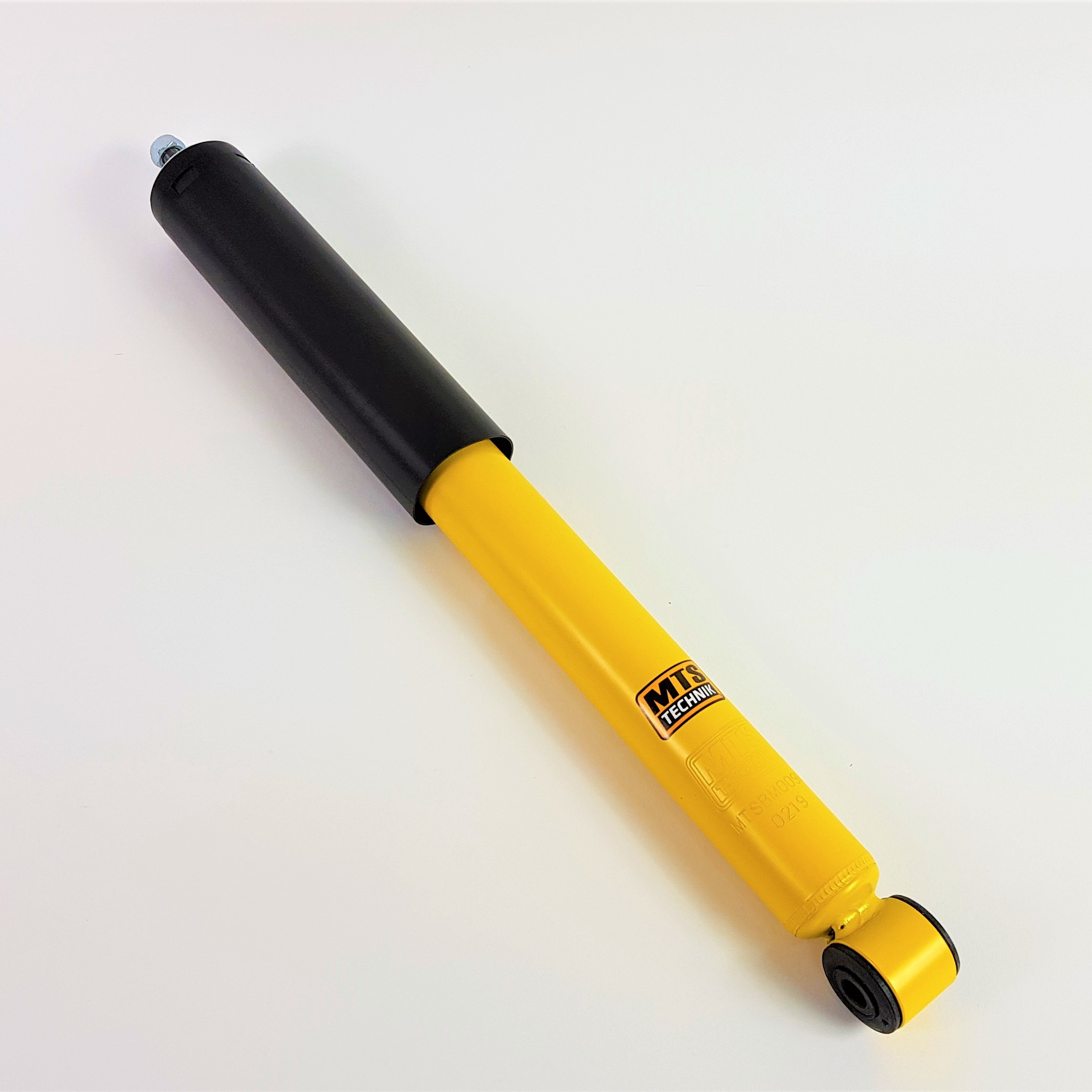 Article Name
News - MTSBM009R shock absorber
Description
A description of characteristic features of new shock absorber in MTS Technik offer.
Author
Publisher Name
Publisher Logo